LISTEN TO NOON NEWS BROADCASTS ANYTIME - CLICK HERE

FOR THE LATEST WEATHER-RELATED ANNOUNCEMENTS, CLICK HERE
THURSDAY - OCTOBER 27, 2016
UMC'S DELTA THETA SIGMA ANd OTHER ORGANIZATIONS TO HOST A CHILDREN'S CARNIVAL
Delta Theta Sigma (DTS), working with a number of other University of Minnesota Crookston student organizations, will host a Fall Children's Carnival on Saturday, October 29 from 1:00 to 4:00 p.m. in Bede Ballroom, Sargeant Student Center. The carnival is free and open to the public.
CROOKSTON AREA YOUNG PROFESSIONALS TO HOLD A SOCIAL TONIGHT
Join Crookston Area Young Professionals for after work networking, drinks, and appetizers this coming Thursday, October 27 from 5:00-6:30 p.m. at Cofe. This informal event is a great way to unwind during the week and meet other young professionals in the community while also hearing from other local professionals on their journey.
This month's YP Social is sponsored by Altru Clinic in Crookston. Light appetizers provided. Cash bar /coffee bar available.
OUR SAVIORS SCHOOL KINDERGARTNERS VISIT THE FIRE HALL

The kindergarten class from Our Savior's Lutheran School visit the fire station to learn about fire safety last week.

WEDNESDAY - OCTOBER 26, 2016
KROX WILL AIR THE CROOKSTON CHAMBER OF COMMERCE MEET THE CANDIDATES FORUM TONIGHT
The Crookston Area Chamber of Commerce Legislative Committee will hold the Meet the Candidates Forum at 5:30 tonight (Wednesday) at the University of Minnesota Crookston Kiehle Auditorium. KROX Radio will broadcast the event live on 1260AM/105.7FM, online by clicking on the listen live below or on the free KROX app in the Itunes or Google Play app store.
This event is free and open to the public. Candidates for the 2016 election will be available to answer questions on local and state issues. This event features candidates for Crookston City Council, Crookston School Board, Polk County Commissioner, and State Representatives.
Delta Theta Sigma (DTS), working with a number of other University of Minnesota Crookston student organizations, will host a Fall Children's Carnival on Saturday, October 29 from 1:00 to 4:00 p.m. in Bede Ballroom, Sargeant Student Center. The carnival is free and open to the public.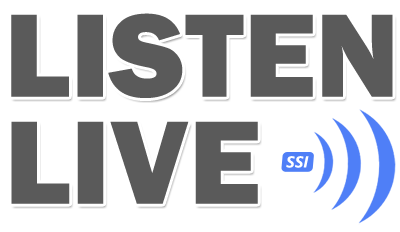 POLK COUNTY COMMISSIONERS PRESENTED A ROAD PETITION
The Polk County Commissioners met on Tuesday and were presented a road petition from Wayne Capistran of Crookston Township. The road involved is a joint powers road between Crookston and Gentilly and the road is one mile west of Polk County 46 and it is a cut across from Polk County 11 to Highway 2. Each township takes care of a mile of the road. "Gentilly Township has been taking care of their side and for the past three years or so, Crookston has not taken care of theirs," said Wayne Capistran. "We have at least 20 locals using the road each day and it is a very dangerous situation. I have pulled a number of people out and it should be kept open. We would like the township to do their job, if not the county will have to take it over."
The Polk County Commissioners took no action on the petition, but will study the matter with highway staff. Dean Adams, chairman of Crookston Township, said it would have been nice if they would have come to them first before going to the commissioners. "The mile in our county is labeled minimum maintenance and in Gentilly Township it is not and we don't do winter maintenance on minimum maintenance road," said Adams. "We have five residents that live on the next mile in Crookston Township and they have never come to one of our meetings and said they want it open. It isn't a mail route or school bus route, it would have been nice if Mr. Capistran would have come to our township meeting instead of getting the county involved."
GRAND THEATRE TO HOST THE FOURTH ANNUAL HALLOWEEN MOVIE ON MONDAY
The Grand Theatre in Crookston will be having a free movie on Monday, October 31 at 9:30 p.m. The movie will be the fourth annual free Halloween movie at the Grand Theatre. "We thought of this idea four years ago to have something for kids, family, or anyone who wants to come down and have something to do after their Halloween events," said Bo Brorby. "We will start playing the movie at 9:30 p.m., and we will also be having a costume contest so you can come in your costume and we will pick some winners for some free movie tickets here at the Grand Theatre."
The Halloween movie has been a hit. "It has been a really busy event. We usually get at least 200 people show up and it's been a really fun time," said Brorby. "We will have some Halloween specials as well on concessions. Anyone is welcome to come, and we do try and pick a good scary movie so the parents can make the call if they would like their kid to come, as it could possibly be rated R."
The movie will not be revealed until Halloween night.
MINNESOTA AND NORTH DAKOTA AGRI-WOMEN TO HOLD THEIR ANNUAL HARVEST OF KNOWLEDGE CONFERENCE ON FRIDAY
The Minnesota and North Dakota Agri-Women present the 34th Annual Harvest of Knowledge Conference on Friday, October 28. The conference will be held in Grand Forks at the Ramada Inn with registration starting at 8:00 a.m. "The main purpose of our organization and our conference is to encourage women to become better communicators for agriculture as to open more lines of communication between the agriculture and non-agriculture communities," said Chairperson Donna Ulseth. "To help women find and build their personal and professional strengths, and to strengthen the lives of families in the Red River Valley."
Ulseth said it is a full day of workshops with many different topics. "Some of the topics that will be covered are loss prevention on your farm, we will be networking that day, there is going to be an Ag fair so the women can shop, and we are also going to be discussing the fad diets that are out there," said Ulseth. "There will also be a great motivational speaker starting out the morning with Katie Dilse of Scranton, ND. Her program is titled 'Life is a Highway, Roll On!' I just encourage the women to come and join us on Friday. It will be a fun day and you will probably all walk away with a prize."
Registration starts at 8:00 a.m., with a cost of $35, and the conference is scheduled to run until 4:30 p.m. For questions or more information contact Donna Ulseth at 218-926-5651.
TUESDAY - OCTOBER 25, 2016
CROOKSTON SCHOOL BOARD UNANIMOUSLY APPROVES THREE REFERENDUM QUESTIONS TO THE COMMUNITY IN FEBRUARY OR MARCH
The Crookston School Board met on Monday in the Crookston High School Choir/Orchestra Room. The board approved taking three referendum questions to the community in February or March. The three questions are below-
1. For a new athletic complex located north of the high school. It would be an artificial turf field with a track around it that would be used by football, soccer, and other groups.
2. A new bus garage, which would be built behind Highland Elementary School. That also includes tearing down the two current ones that are connected together and then maybe try to sell the northern garage with the fuel station.
3. An additional gym onto the high school. It would be one gym that could be divided up into two gyms.
"Those are the three projects voted unanimously by the school board to move them," said Crookston School Board Chairperson Frank Fee. "We will have about three and a half months to tell the story of why we need these and what the costs will be."
The board also approved the District Calendar for the next two school years and also fundraising requests for school year 2016-2017.
Superintendant Chris Bates reported on a recent trip he made to Bemidji. "We learned about ESSA (Every Student Succeeds Act) and it is going to replace the No Child Left Behind Act," said Bates. "We were finding out some information and seeing where our state is going to be leaning and how they are going to continue the process of making sure schools are accountable and how kids learn. It is very much in the infant stage but we will stay tuned."
The board accepted a grant from Otto Bremer Trust in the amount of $25,000 for Community Education-Early Childhood, as well as a donation from Enbridge/Lauren Walter of Oak Pit Grill in the amount of $500 to be used for the athletic department.
The next regular board meeting is scheduled for Monday, November 14 at 5:00 p.m.

The Crookston School Board and Superintendent Chris Bates discuss items during the school board meeting on Monday evening
CROOKSTON CITY COUNCIL APPROVES TO SHARE PROPERTY WITH FIREFIGHTERS
Crookston City Council met on Monday evening at Crookston City Hall. One of the items on the consent agenda was a resolution to enter into an agreement for shared use of property at 1921 Sahlstrom Drive, with the Crookston Firefighters Association. The Crookston Firefighters recently bought the building and it will be used as fire station for the north end of town to help with faster fire response times. "The city is proud to partner with that organization on the North Fire Station," said City Administrator Shannon Stassen. "I really want to thank the Crookston Firefighters and the Association for having the foresight to purchase that property and work on improving it for the safety for our community here in Crookston and the surrounding townships that we serve together."
Other items on the consent agenda were resolutions to approve City of Crookston bills and disbursements in the amount of $199,547.93. The council moved to adopt the three-year capital improvement plan for street projects for 2017-2019, ordering preparation of Preliminary Engineer's Report for 2017 street improvements with the first on Radisson Road from Sherman Street to approximately 300 feet north of Stephen's Drive. The second on Locken Boulevard from Memorial Drive to Sunset Avenue and the third on West Robert Street from Main Street to Sampson's Addition Bridge.
The regular agenda had a second reading and final passage of Ordinance No. 65 granting a franchise to Great Plains Natural Gas Company, who will continue to offer Natural gas services throughout Crookston for 15 years.
The next regular city council meeting is scheduled for Monday, November 14.
BIKE CROOKSTON PRESENTS INFORMATION TO CROOKSTON WAYS AND MEANS COMMITTEE
The Crookston Ways and Means Committee met Monday evening after the Crookston City Council meeting. Rose Clarke and Leah Winjum of Bike Crookston presented the committee with results of a survey they conducted this summer. Bike Crookston is a group of people passionate about biking. Members include the Polk County Wellness Coalition, Polk County Public Health, Crookston InMotion, and UMC. "Our mission statement is we are a collaborative working group encouraging active living and community connections in the region through bicycle access, education, and infrastructure," said Clarke, who was very impressed by the community participation in the survey. "We put together this survey to help us figure out which actions the community wanted and needed Bike Crookston to take on in order to make Crookston more bikable, safer, and more fun to get around in." They had 351 responses over the course of three months and it was way beyond what they thought they would get. "We are very happy with the enthusiasm that was shown," added Clarke. It was mentioned during the meeting that Grand Forks recently had a similar survey and had 100 responses.
"Knowing that health and safety are on the minds of our community members, it is going to be part of our mission to bridge that gap and help create and support the environment that's going to help that accessibility to bike paths and trails and green spaces for our community members, so that they can bike in their community and just making the healthy choice the easy choice," said Winjum. "We were very excited to share our information with our city council, as there are great things going on revolving around health in relation to our community, such as the comprehensive plan, the GreenStep Cities initiatives, and the work of Crookston InMotion and the Polk County Wellness Coalition. This piece of data is not only going to help out Bike Crookston, but all of those groups as we make decisions about the health and wellness of our community as a whole."
The survey opened on August 2 and finished on September 30 with a total of 350 respondents, ages 13 and up. Twenty-nine percent of surveys collected were from UMC students; the remaining 71% were non-student community members. This high response demonstrates that this is a topic that many in Crookston care about and are excited to see addressed. Looking at the data gathered, it is evident that Crookston community members have health and safety on their mind when it comes to biking. Here are some highlights of the results:
HEALTH:
· 73% of respondents report to owning a bike that is in useable condition; however 73% also report that they bike less than they would like to.
· 70% of respondents report that they bike for exercise (to be active) or for recreation (because it's fun).
· Health benefits proved to be the strongest incentive to bicycling, with 89% of respondents selecting this as one of their top 3 incentives.
SAFETY:
· Respondents were asked about the barriers that keep them from bicycling more frequently in Crookston. Barriers related to safety were the most commonly selected from the list of options; these included: no bike lanes, unsafe intersections and car traffic, roads and paths in poor condition, and uncertainty of routes.
· When asked what bike-related efforts they feel would be most worthwhile for Bike Crookston to pursue, respondents most often cited two requests: connecting community members through fun bicycle-related events (63%), and working to establish bike parking, lanes, and designated routes through town (77%).
· Find the full survey results at http://z.umn.edu/bikecrookston.
Bike Crookston members and city officials were impressed with the strong participation and desired direction shown in the community input survey data and would like to thank the community members who were willing and eager to participate. The results align well with the city's recently updated comprehensive plan.
The Crookston Active Living River and Trails Committee (including Crookston Cross-country Skiers, Running Club, Bike Crookston, and more) will meet from 12:00 to 1:00 p.m. in the University of Minnesota Crookston Bede Ballroom on October 25.
If you have further questions about Bike Crookston or would like to get involved, contact Rose Clarke (rmclarke@umn.edu) or Leah Winjum (218-281-3385, leah.winjum@co.polk.mn.us).

Bike Crookston members Rose Clark and Leah Winjum present information to the Ways and Means committee
CROOKSTON EARLY CHILDHOOD INITIATIVE HOLDS THIRD ANNUAL BOO RUN
The Crookston Early Childhood Initiative held the 3rd Annual Boo Fun Run on Saturday, October 15. 25 children came out to enjoy the beautiful morning and participate in the 1K and 5k runs, with prizes awarded to the top three costumes and top placing runners in the events. Each child who participated was also given a book to take home.
Thank you to local businesses who continue to support the ECI's mission to provide opportunities to young children and their families in our community: Erickson Embroidery, Crookston Early Childhood Summit, AmericInn, B&E Meats, RBJ's, Widman's, Walmart, Draft's, Dairy Queen, Crookston Running Club, and the Crookston Police Department.

One group of of runners gets their instructions before they start the race

The second group of runners take off at the start of the Boo Run
MONDAY - OCTOBER 24, 2016
CROOKSTON SCHOOL BOARD TO MEET ON MONDAY EVENING
The Crookston School Board will meet on Monday, October 24 at 5:00 p.m. in the Crookston High School choir/orchestra room.
Personnel items on the agenda are to approve additional employment with Mary Jo Wallace as Highland Elementary Administrative Assistant, approve employment with Sheila Champagne as ECFE Aide at Washington Elementary School, and approve a leave of absence request from Kristin Isaacson from September 21, 2016 through December 12, 2016.
The main agenda calls for the board to approve the district calendar for school years 2017-2018 and 2018-2019, approve fundraising requests for school year 2016-2017, and approve taking three referendum questions to the community.
The board will also accept a grant from Otto Bremer Trust in the amount of $25,000 for Community Education-Early Childhood, as well as a donation from Enbridge/Lauren Walter of Oak Pit Grill in the amount of $500 to be used for the athletic department.
The meeting will wrap up with reports from Crookston High School Principal Eric Bubna, Highland School Principal Chris Trostad, Special Services Director Kathy Stronstad, and superintendent Chris Bates.
The next regular board meeting is scheduled for Monday, November 14 at 5:00 p.m.
CROOKSTON CITY COUNCIL TO MEET ON MONDAY EVENING
The Crookston City Council will meet on Monday, October 24 at 7:00 p.m. at Crookston City Hall.
Items on the consent agenda are resolutions to approve bills and disbursements in the amount of $199,547.93. They will look at entering into an agreement for shared use of real property with Crookston Firefighters Association, to adopt the three-year capital improvement plan for street projects for 2017-2019.
The council will ask for preparation of preliminary engineer's report for 2017 street improvements, and for a hearing on proposed assessment for unpaid water and sewer charges and charges for current services.
There will also be four public hearings.
1. The first public hearing is for the Great Plains Natural Gas company franchise.
The other three public hearings are for proposed assessments on three different road projects.
-The first on Radisson Road from Sherman Street to approximately 300 feet north of Stephen's Drive.
-The second on Locken Boulevard from Memorial Drive to Sunset Avenue.
-The third on West Robert Street from Main Street to Sampson's Addition Bridge.
Items on the regular agenda are a second reading and final passage of ordinance No. 65 granting a franchise to Great Plains Natural Gas Company. There are also resolutions to adopt the three road projects that were listed above.
The Crookston Ways and Means Committee will meet immediately following the City Council meeting in the city hall conference room.
MADISON CRANE LOVING HER DECISION TO STAY IN CROOKSTON AND ATTEND UMC
Madison Crane has a heart for children. She likes working with them and involving them in hands-on projects. The sophomore and Crookston, Minn., native took her
interest in children into consideration when she choosing a major at the University of Minnesota Crookston initially enrolling in the elementary education major. But over time, something changed. "I realized I wanted to work for children even more than working with them," Crane explains. "And, that is when I decided to change my major to business. Someday I would like to be a camp director and learning about business operations made sense."
She masters time management like a professional without holding back on getting involved. Her work study position in Golden Eagle Athletics has her busy shooting photos and taking stats. She serves as secretary for the Crookston Student Association, works at the Evergreen Grill, and is a member of the Student Orientation Staff and the Honors Program.
More importantly, Crane's management skills are an absolute necessity when it comes to her own health. She was diagnosed with Type 1 diabetes when she as a two-year-old. Growing up, her parents, Brenda and Dan, played a significant role in managing her diabetes as one might imagine. But, 11 years ago, she attended Camp Sioux for the first time as a young camper. The last four years she has served as a counselor at the camp designed for kids with diabetes. It was at Camp Sioux that Crane learned she wasn't alone and the weeks at camp instilled in her independence and her "no-limits" approach to everything she does.
"I hope to work for the American Diabetes Association one day," Crane says. "I want to share the stories of what opportunities like camp do for kids, create partnerships, and help bring in the dollars necessary to benefit kids who are just like me.
"I have had the incredible opportunity as a counselor to watch eight and nine year olds come to camp shy and reserved and leave independent and thriving. It is one of the greatest experiences anyone can have."
Meanwhile, Crane is busy pursuing her business degree particularly enjoying introductory courses in entrepreneurship and criminal justice.
Growing up in Crookston and graduating from Crookston High School made Crane consider leaving her hometown to attend college elsewhere. However, Crane says she knew 10 minutes into her tour of UMC what her decision would be. "I knew this was the place for me," she says. "I would encourage any local student to make sure to visit the Crookston campus as part of a college search; you will find an open caring environment and a strong sense of family right here."
FRIDAY - OCTOBER 21, 2016
UMC HONORS OUTSTANDING ALUMNI AND ATHLETIC HALL OF FAME HONOREES
The 2016 Alumni Awards Celebration was held on Friday, October 14, 2016, in Bede Ballroom with a social, program, and awards presentation. Outstanding Alumni honored this year were Ron Dvergsten 1979; Natasha Anderson 1995; Kelly Swanson 1994. Inducted into the Athletic Hall of Fame were Cathy (Behr) Helin 2004, basketball; and the 1992-93 Trojan Hockey Team. The Abbey award was presented to Charly (Reinert) Stansbery 2006.
The Office of Development and Alumni Relations presented a young alumni award to recognize the achievement of alumni who have graduated within the past 15 years. This year's recipient is Charly (Reinert) Stansbery, equine industries management and veterinary science graduate from Tracy. Stansbery is the second recipient of The Abbey alumni award.

Jeff Jeanson 1993, representing the 1192-93 Trojan Hockey team, Cathy (Behr) Helin 2004; Charly (Reinert) Stansbery 2006; Natasha Anderson 1995; Kelly Swanson 1994; and Ron Dvergsten 1979.
Abbey Award
Charly (Reinert) Stansbery, D.V.M. has been practicing at the Enderlin Veterinary Clinic since May 2011. She arrived at the clinic in Enderlin following her graduation from the University of Minnesota College of Veterinary Medicine. She completed her undergraduate degree in equine industries management at the University of Minnesota Crookston in 2006. Originally from Tracy, Minn., she completed an internship as an undergraduate with the internationally recognized Kentucky Equine Sports Medicine and Rehabilitation Center located in Versailles. While pursuing her doctorate, she was a customer service representative for the University of Minnesota Veterinary Medical Center. Reinert enjoys all aspects of mixed animal practice often working with dogs, cats, and horses, although, she is just as at home with cattle and other livestock. She owns and operates her own clinic, Red Barn Veterinary Clinic in Sheldon, North Dakota. Her special interests include ultrasound, preventative medicine, and dentistry, both equine and small animal. ​
Outstanding Alumni
Ron Dvergsten graduated in 1979 with an associate degree in diversified agriculture and went on to complete his Bachelor of Science degree from North Dakota State University in agricultural education in 1981. After graduation he worked as a vocational agriculture instructor at the Crookston High School and then, at Farm Credit Services as a loan officer before moving to Northland College to teach and serve as the Farm Business Management (FBM) program advisor. Dvergsten is executive director and area coordinator for the Northwest Minnesota Dairy Team, and serves on the board of directors for American State Bank of Grygla. From 2009-14, He was co-chair of the Leadership Council for Management Education for Minnesota State Colleges and Universities. In 2014, Dvergsten was recognized with the Outstanding Teacher Award by the Minnesota Association of Agriculture Educators and a recipient of the Honorary American FFA Degree.
Natasha Anderson earned her associate degree in equine science in 1995 and went on to earn both her Bachelor of Science and Masters of Business Administration from Colorado Technical University. She has worked in economic development for the University of South Dakota, as director for a nonprofit animal shelter, and in marketing in the private sector. As the current executive director of HorsePower in Sioux Falls, S.D., Anderson manages all aspects of the nonprofit organization providing equestrian programs for people with physical, emotional, and cognitive challenges. She is a member of Professional Association of Therapeutic Horsemanship International and serves as the representative for Region 6. She served as president of Junior Achievement in Vermillion, S.D., in 2014-15 and taught 8th Grade Junior Achievement in 2013-14. Anderson is currently completing her doctorate in political science with an emphasis in non-profit/public administration at the University of South Dakota with anticipated graduation in 2017.
Kelly Swanson, Ph.D., attended the University of Minnesota Crookston from 1992-94 majoring in animal science. He went on to North Dakota State University to complete his bachelor's degree in 1997 and then attended the University of Illinois where he earned his master's degree and doctorate in field of nutritional sciences. Swanson is currently a professor in the Department of Animal Science at the University of Illinois with a 50 percent time teaching and 50 percent time research appointment in the areas of animal and human nutrition. He has a number of professional affiliations where he has served in leadership roles including treasurer, chair-elect, chair, and post-chair for Experimental Animal Nutrition RIS at The American Society of Nutrition. Swanson also served as vice-chair and chair of the Companion and Exotic Animal Steering Committee of the American Society of Animal Science. Swanson is the author of six book chapters, 133 peer reviewed journal publications, 52 conference proceedings and 192 abstracts at scientific conferences.
Athletic Hall of Fame
Cathy (Behr) Helin graduated from the University of Minnesota Crookston in 2004 but not before she had made a name for herself as a member of Golden Eagle Women's Basketball. She was captain of the team from 2002-04 and one of only six individuals in program history to earn All-NSIC First Team honors. She was Female Student Athlete of the Year in 2003 and holds a number of team records including second all-time in steals with 174 and second all-time with 70 steals in a single season. Helin is eighth all-time in career scoring with 1,060 points. She also ranks third in all-time career offensive rebounds and fifth in all-time career defensive rebounds. During her time as a student, Helin served as president of the Student Athlete Advisory Council and later served as the assistant athletic director in Golden Eagle Athletics. Currently, Helin is the assistant varsity girls' basketball coach as well as the junior varsity girls' basketball coach at BOLD High School in Olivia, Minn., and works as the business manager at Northern Plumbing and Heating in Olivia.
The 1992-93 Trojan Hockey Team, coached by Scott Oliver, went 24-3 on the season with an unblemished 12-0 mark in conference play. The team became the national champions in March 1993 when they swept the National Junior College Athletic Association Tournament and defeated Erie Community College in the title game at the tournament held in Bottineau, N.D. It was the Trojans second trip to the title game in as many years. Ryan Driedger scored the game-winning goal to seal the championship win for the Trojans. Pete Nordell was named Most Valuable Player, and Scott Elder, Ryan Driedger and Jeff Malawski , along with Nordell, were named to the All-Tournament Team. Coach Oliver was selected as Tournament Coach of the Year. Malawski and Driedger were inducted into the Athletic Hall of Fame in 2006 and 2012 respectively.
CROOKSTON AMERICAN LEGION AUXILIARY THANKS EVERYONE FOR THEIR DONATIONS FOR HOMELESS VETERANS
About 17 people from Argyle, Euclid, Crookston and Alvarado came to hear Ellen McKinnon speak last week at the Crookston American Legion. "We received many donations of items, gift cards and cash. Everything collected was divided between the Supportive Services for Veteran Families and the Minnesota Assisted Council for Veterans," said Sharon Lanctot. "On behalf of the American Legion Auxiliary, Nels T Wold Unit 20 in Crookston I would like to thank all those that attended and or supported our Homeless Veteran Project."

Some of the attendees of the event listen to Ellen McKinnon (Picture by Sharon Lanctot)
UMC BUSINESS DEPARTMENT TO HOST A SPEAKER ON CYBERSECURITY
The Business Department Distinguished Speaker Series will host Brandon Robinson, Esq., an attorney who will be giving a presentation to the campus and community on cybersecurity
- legal issues, protecting yourself and your business on Tuesday, October 25, at 12 p.m. in Bede Ballroom, Sargeant Student Center. Parking is free and recommended in Lot A.
Robinson is a partner in Balch & Bingham's Privacy & Data Security Practice Group and Energy Section. He counsels clients in a wide variety of industries on cybersecurity and data privacy issues to assist them in proactively managing risks while maintaining innovative customer service in terms of data breach management and response, compliance with federal, state, and sectoral privacy laws and regulations, and the review and drafting of contracts with vendors and other third parties. He also provides counsel and advice on various data privacy- and cybersecurity-related policy and compliance issues regarding personally identifiable information (PII) and other sensitive information, data breach response, big data, Internet-connected devices and the Internet of Things (IoT), having worked with a number of federal agencies, including NIST and the U.S. Department of Energy, in developing industry wide cybersecurity and data privacy standards and best practices.
Robinson's expertise in this area has been featured in numerous publications such as Law 360, Inside Counsel, Corporate Counsel, Money Management Executive and the Wall Street Journal. You can follow him on Twitter at @BrandonNRobinso for data privacy and security news and trends.
This event is sponsored by the UMC Business Department.
THURSDAY - OCTOBER 20, 2016
CROOKSTON APPLICATION FOR LOW-INCOME HOUSING TAX CREDITS FOR AGASSIZ TOWNHOMES APPROVED
Minnesota Housing, Crookston Housing & Economic Development Authority (CHEDA), the City of Crookston, and Tri-Valley Opportunity Council, Inc., announced today that the Minnesota Housing board has approved the Low-Income Housing Tax Credit application for Agassiz Townhomes in Crookston (The architectural drawing is above). Agassiz Townhomes will serve Crookston's lower income workforce, addressing a need of many employers and allowing more workers to live in the community. "In 2015, we hosted a Housing and Community Dialogue in Crookston and learned about your area's unique housing needs. Just more than a year later, we're pleased to invest in a project that will give 30 families a safe, affordable place to call home. Agassiz Townhomes is a great example of the public, private and nonprofit sectors collaborating to build a stronger community," said Mary Tingerthal, Minnesota Housing Commissioner.
The need for affordable housing to obtain employment continues to grow in the Crookston area. There is currently a vacancy rate of just 0.7 percent for Low-Income Housing Tax Credit properties in the area. To address that situation, Agassiz Townhomes will add 30 rental units to the community, each two or three bedrooms. Four of the units will be for long-term homeless households, with supportive services provided by Tri-Valley Opportunity Council. To qualify, households must have incomes at or below 60 percent of the area median income. "I am extremely pleased that the strong commitment made by the community of Crookston has been rewarded with a project that addresses a need identified in the latest housing study. Agassiz Townhomes would not move forward without the contributions of the City of Crookston, CHEDA, our private business partners, Otto Bremer Trust, Greater Minnesota Housing Fund, and the Tri-Valley Board of Directors. The technical assistance provided by Three Rivers Community Action was also invaluable," states Tri-Valley CEO Jason Carlson. "I thank Minnesota Housing for their interest in addressing Crookston's housing needs. Minnesota Housing's willingness to visit Greater Minnesota communities to learn about housing on the local level is commendable," Carlson adds.
The project will receive $667,154 in nine percent Housing Tax Credits, which will produce an estimated $6,402,871 in syndication proceeds. The Low-Income Housing Tax Credit Program is the largest source of affordable rental housing financing in the United States. The federal government allocates tax credits to Minnesota Housing, which then awards those tax credits to affordable housing developers on a competitive basis. The developers sell the tax credits to investors, who use them to lower their federal tax liability. The developer uses the equity from the sale to build the housing. Buildings must remain affordable for at least 30 years.
Minnesota Housing is the state's housing finance agency and collaborates with partners around the state to create, preserve and finance affordable housing. This funding was part of Minnesota Housing's annual selections for single family and multifamily affordable housing. Each project was chosen through a Consolidated Request for Proposal process where developers and administrators can apply for a variety of financing sources through one common application.
This year, $80 million in funding will create and preserve 1,831 affordable housing units throughout the state. These investments leverage private and local resources to support $300 million in affordable housing development, and support more than 2,800 jobs. Individuals can view a catalog of funded developments, maps and a detailed breakdown of all funding selections at www.mnhousing.gov.

Area business owners met at the Irishman's Shanty in Crookston earlier this year for an informational meeting on the Agassiz Townhomes. (Picture by Tri-Valley)
GET REGISTERED NOW FOR THE KROX TURKEY SHOOT
The KROX Turkey Shoot Starts Monday, October 31. Now's the time to send in your entry with your name, address and a phone number on it where you can be easily reached at during the day for your chance to become a Turkey Shoot contestant.
Mail your postcard entry to KROX Turkey Shoot, P.O. Box 620, Crookston, Minnesota, 56716.
Email it to us at krox@rrv.net
Fax it to us at 281-5036
Or drop it by the KROX studios at 208 South Main in Crookston.
Be sure to include your name, address and phone number where you can be reached at the easiest. You could win a twenty dollar Hugo's gift card to be used toward a purchase of an Our Family frozen turkey from Hugo's in Crookston or a consolation prize of a Happy Joe's Little Joe's pizza. Send in your entry today and be ready when the KROX Turkey Shoot that starts Monday, October 31.
UMC INVITES THE PUBLIC TO A CONVERSATION ON PARTNERING WITH LAW ENFORCEMENT TO CREATE PEACE
Members of the local community are invited to join in a conversation "Partnering with Law Enforcement to Cultivate Peace in Our Community" along with students, faculty, and staff at the University of Minnesota Crookston on Monday, October 24, from 3 to 4:30 p.m. in Bede Ballroom, Sargeant Student Center.
A number of local law enforcement officers are scheduled to attend to take part in the conversation. Among those are Crookston Police Chief Paul Beirmaier and Polk County Chief Deputy Sheriff Jim Tadman, along with several others.
The event is part of a series of discussions about diversity on campus sponsored by the Office of Diversity and Multicultural Programs. Refreshments will be served. Additional sponsors include the Criminal Justice Program and the PEACE (People for Equality, Acceptance, and Civility for Everyone) Alliance, a student organization on campus.
For more information, contact Lorna Hollowell, director, Diversity and Multicultural Programs, at lhollowe@umn.edu or 218-281-8580.
WEDNESDAY, OCTOBER 19, 2016
KURT ELLEFSON APPOINTED AS NEW POLK COUNTY SERVICES OFFICER
The Polk County Commissioners approved a new Veterans Service Officer during their Board meeting on Tuesday. "This is an important position for us. As everybody probably knows, Les Goodwin passed away last July. We have gone through our hiring process and we've had two sets of interviews. We've utilized one of the Legion Commanders here in Crookston, a representative from the VA, and staff," said Polk County Administrator Chuck Whiting. "Today, we proposed to appoint Kurt Ellefson as the Polk County Veterans Service Officer. Kurt is familiar to us, as he works over at Tri-County Community Corrections and he is also working on an as needed basis as a VSO for Red Lake County, so we are excited to have him come in." The board approved and Ellefson will start the job on November 2.
Whiting also presented to the board the status of the 2017 budget. "We are kind of in the final stages and the last dozen or so decisions that get made. The board spent about 45 minutes here today talking about where they want to end up," said Whiting. "The target is a 3% levy and we still have about $50,000 worth of reductions to make to hit that goal. I am confident that we will. There are a few decisions that are still out there and some recalculating of wage numbers, and once we have those done we should be good to go here in November."
The next Polk County Commissioners meeting is scheduled for Tuesday, October 25 at 8:00 a.m.
RIVERVIEW HEALTH TO HOLD TWO HEALTH LUNCHEONS ON INSOMNIA ON OCTOBER 24
If you find yourself tossing and turning most nights, unable to fall asleep, you're not alone: as many as 30 to 35 percent of adults complain of some type of insomnia, according to the American Academy of Sleep Medicine.
Insomnia is the most common sleep complaint. It is more prevalent in groups such as older adults, women, people under stress and people with certain medical and mental health problems such as depression. The effects of insomnia can negatively impact nearly every aspect of your life, from work performance, to impairing decision-making and can even damage relationships. In most cases people with insomnia report a worse overall quality of life.
If you'd like to work toward a solution for your insomnia, attend RiverView Health's Monday, October. 24th Health Luncheon "Is Insomnia keeping you up at Night?''. Lori Cayler, registered polysomnographic technologist, and Megan Scott, licensed acupuncturist, will define insomnia, help get to the root of why you suffer with it and offer tips on making lifestyle changes to help you get a better night's sleep. Also learn relaxation and meditation techniques to help you manage insomnia. A tour of RiverView's Sleep Lab will also be given after the presentation for those interested.
This presentation will be held from noon to 1:00 p.m. on October 24 and again from 6:00 to 7:00 p.m. Both presentations will be held in Meeting Room 1 of RiverView Health, 323 S. Minnesota Street, Crookston. Meeting Room #1 is located near the RiverView Clinic entrance on the north side of the building and across from the elevators on first floor.
The luncheon series is in its 18th year of sponsorship by RiverView Health. All men and women interested in improving their health are invited to attend. Pre-registration is required. A boxed lunch can be purchased for $3 for the noon luncheon, but must be ordered while pre-registering for the event. Call Holly Anderson at 218-281-9745 for additional information and to pre-register. When registering for this luncheon, please state which presentation you would like to attend.
UMC AND CROOKSTON HIGH SCHOOL STUDENT-ATHLETES GIVE BACK BY READING
The Crookston Pirate Girls Soccer team took time out of their day to read to students at Highland School a couple of weeks ago.



Members of the Pirate Girls Soccer team at Highland School
Members and coaches of the University of Minnesota Crookston Men's Basketball team spent time at Cathedral School on October 6 and 13, reading books with the third and fourth grade students.



Pictured with Mrs. Webster's third grade class are student-athletes Connor Gamble, Benjamin Rounds, Gabrys Sadaunykas, and Aaron Hollcraft.
LETTER TO THE EDITOR - ZOMBIE FUN RUN TO BE HELD ON FRIDAY

In its sunset, now it is time to rally around a game changing downtown project, the old Cathedral. The Board of the Prairie Skyline Foundation is choosing to follow, the successful "Splash Park Ladies," Shirley Sedden Iverson and Ann Longtin, by offering four unique fundraising events per year. Earlier this past April, Kim Samuelson hosted and matched a French Toast Fundraiser at RBJ's. This summer we offered face-painting and lemonade during Ox Cart Days. On Friday October 21, is our first Zombie Fun Run at 4:00pm at the Red Barn in the Town Square.
We invite individuals and companies to ask their employees to fundraise and send a team entry! If you compete, you can display your logo/advertising sign at the Red Barn and send people to cheer on your Team. Rules are simple and the entry form can be picked up at the Chamber and is available on www.prairieskyline.com:
1. You must sign a Waiver of Liability, find sponsors, and turn in your Entry/Pledge Form.
2. Raise at least $25 for the Zombie Fun Run.
3. Register to win contests for Best Zombie, Best Costume, Best Zombie Walk.
4. Complete the ½ mile tour of Historic Downtown Crookston by showing off your own style of Zombie Walk.
5. Dress in a Zombie Costume, dress warm, and bring an umbrella for rain! Make it fun by dressing in Zombie themes. '80s, Rock and Roll, and perhaps even Vegan Zombies.
6) No -Zombie Clowns or any Types of Clowns, this time, sadly, in respect for current events.
7) Please think about who you bring on the walk. We want everyone to have a good time. So please, no scaredy cats. Just let them hear about your walk instead.
The Prairie Skyline Foundation has been quietly promoting the old Cathedral's reuse as a Community Center with Art, called the "Young at HArt Center." It's a larger project than the Splash Park, but not near as big as the Crookston Sports Center. An architect has estimated it will take about 2.1 million to rehabilitate it, inside and out. It will have a small theatre, working arts stations, and movable seating for 500, The Board is working on the first $100,000 of the project which will include repairs to the steeples and the front steps. Complete architectural drawings for the first phase of restoration are now complete thanks to a Minnesota Legacy grant.
The case for a Community Center was built out of a passion for hands on fun that encourages creativity and curiosity in children. We have a deep appreciation for the Early Childhood Initiative and Kids at Castle and their many wonderful projects, and Crookston Community Theatre and the Civic Music League to name just a few of the great advantages of living in Crookston. Now imagine parking cell phones, no computers, and simply gathering to hang out and play in an indoor, heated, inspiring place in the center of downtown. We can invite art therapy, music therapy, and encourage a great place for our families, visitors, our schools and visiting schools that lack art and music education may find it here by play.
Talk about a signature project that will bring new life to downtown! Please support us!
THANK YOU to our many donors from the bottom of our hearts.
Sincerely, Kay Hegge, and Cynthia Ansbacher, Board Members 218-289-1246
TUESDAY - OCTOBER 18, 2016
CROOKSTON FALL CLEAN UP WEEK IS NEXT WEEK
October 24 - 28 is Fall Clean-Up Week in Crookston. Clean-up items will be picked up only on your regular garbage pickup day and must be placed on the street boulevard. Please note: Compost material - grass clippings, lawn or garden waste - WILL NOT have to be in City compost bags for this week only. Cleanup items should be separated into the following piles: Garbage, clothing, cardboard, etc.; Appliances; Branches and yard waste; Furniture, metal items, demolition, etc. and Tires. Placing these items out in separate piles will help speed the clean-up process. In awareness of clean up week in Crookston, Polk County Public Health advises to not bring furniture, mattresses, box springs, or bed frames found on the street into your home in order to prevent the spread of bed bugs. http://www.bedbugs.umn.edu/
As required by State Law, all video display devices (TV's, computer monitors, etc.) cannot be land filled. Therefore, these items will not be collected during clean-up. These devices may be disposed of at Polk County Environmental Services (Transfer Station).
Concrete, batteries, partially full paint cans, other chemicals, or large amounts of demolition debris will not be accepted. Branches must be cut in four foot lengths and bundled.
Items should be placed on boulevards no more than 72 hours prior to your collection day. Remember, Fall Clean-Up Week is October 24 - 28 in Crookston.
CROOKSTON PARK BOARD GETS A PRESENTATION ON HOCKEY SKILL DEVELOPMENT, LOOKING AT ONLINE REGISTRATION IN THE SPRING
The Crookston Park Board met on Monday afternoon at Crookston City Hall. Park Director Scott Riopelle gave a presentation on a curriculum to aid in the development of kids in the hockey program. "We did a presentation on hockey development which is the basics from the very beginning level up through the Bantam level. Everything becomes age appropriate how we teach the kids, so we are trying to get the coaches on board and we would like to get the parents on board," said Riopelle. "For example, we want to make sure we attain all of the skills necessary for the Squirts age before we move on to Peewees. We can't hold them back because of age, but we can hopefully make sure kids master those specific skills. There is a lot more to the game than just that but if you have a really strong base, it will help us in the long run with our program. Hopefully it will get us going with more numbers in the program and let the kids have fun."
Riopelle also recommended that registration moves to an all online format because other cities have had success with that format. "We would like to push for total online registration in the spring. We will most likely still have a Fun-Finder or something of that sort to hand out, but in order to register you would have to go through and do it all online," said Riopelle. "We could still answer questions at anytime, or course. The online registration has seemed to help people such as East Grand Forks and other communities that have gone that way. EGF did it last spring for their summer programs and said they had more people register than they have in the past. We also wouldn't have to be the police and try and have people come forward and sign up for our program because we missed somebody."
The board moved to support the process of total online registration, with the goal to be ready for spring activities. The board also agreed to move their next regular meeting to Monday, November 14 at 4:15 p.m.

Crookston Park and Rec Director Scott Riopelle goes through youth hockey skill development at the park board meeting
CROOKSTON UNITED WAY SOUP AND CHILI AWARD WINNERS ANNOUNCED
The Crookston United Way Annual Soup and Chili Cookoff and Chocolate Extravaganza was held at the Crookston High School Commons on Monday evening and a huge crowd of 267 packed the commons and enjoyed some great food and fellowship. The committee handed out several awards and they are below -
SOUP DIVISION AWARDS-
Peoples Choice Amateur Winner - Chilled Peach Yogurt Soup (Crookston Home Delivered Meals)
Peoples Choice Professional Winner - Granny's Chicken and Dumpling Soup (Crookston Inn)

Judges Choice Amateur Winner - Chilled Peach Yogurt Soup (Crookston Home Delivered Meals)
Judges Choice Professional Winner - Granny's Chicken and Dumpling Soup (Crookston Inn)
CHILI DIVISION AWARDS-
Peoples Choice Amateur Winner - Back Crackin Chili (Biermaier Chiropractic Clinic)
Peoples Choice Professional Winner - White Chicken Chili (Drafts Sports Bar and Grill)
Judges Choice Amateur Winner - Darco's Beeracha Chili (Northern Lumber)
Judges Choice Professional Winner - Lloyds Chili (UMC/Sodexo)
CHOCOLATE AWARD-
Judges Choice for Chocolate - Gluten Free Chocolate Cupcake Bites (Wonderful Life Foods)

FOR THE OBITUARY PAGE CLICK HERE
___________________________________
© 2000-2016 www.kroxam.com™ - 1-218-281-1140 webmaster-Chris Fee